Georgia Runoff Election is on Tuesday, December 4, 2018.
The Secretary of State is an elected state executive officer. They serve as the state's chief election officer and play a significant role in the state's voter registration, voting processes, and in managing state ballot initiatives.
Below you can find candidates' stances on important issues.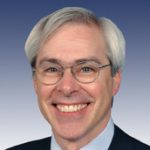 John Barrow
Democrat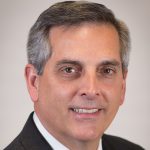 Brad Raffensperger
Republican
Gun Violence Prevention
Do you support common-sense gun violence prevention measures, such as background checks to keep guns out of the hands of dangerous people and limits on high-capacity magazines?
Criminal Justice Reform
Do you support efforts to reform the criminal justice system, which is marked by uneven policing, disparate sentencing and drug policies, and overall racial and socioeconomic inequities?
College Affordability and Student Debt
Do you supports efforts to make all types of higher education more affordable for all students and ease the debt burden for graduates?
Reproductive Access
Do you support a woman's right to quality, affordable healthcare, which includes access to comprehensive contraception and abortion-related care?
Medicaid Expansion
Do you support Medicaid expansion as one way to increase access to healthcare while bringing down costs?
Clean Energy and Climate Change
Do you support efforts to advance a clean energy agenda and combat the effects of man-made climate change?
Economic Opportunity
Do you support advancing an economic agenda that is driven by major tax cuts for the wealthy and large corporations?
Do you support efforts to make childcare more affordable and widely available to working families?
Immigration Reform
Do you support a comprehensive immigration reform agenda that includes an end to inhumane detention policies and a path to citizenship?
Marijuana Legalization
Do you support efforts to decriminalize and/or legalize marijuana usage for those over the age of 18?
Voting Rights and Democracy Reform
Do you support efforts to expand voting rights and access to democracy?
Methodology
To determine the candidates' stances on the above issues, Rock the Vote Action Fund researched their websites, public statements, debate performances, and voting records. When too little or no information was available on a topic, we listed "N/A" for "not available." If a candidate's record or statements were mixed on an issue, we used our best judgment to classify their overall position to provide the clearest picture to young voters about who will stand up and be an advocate on the issues important to them.
Presenting Partner