Below you can find information on the contests in Illinois for Governor, Senate, Secretary of State, and select races for the U.S. House and state legislature. Incumbents (those who currently hold the office) are marked with an asterisk.
Additionally, there are many other races — and in many states, propositions and ballot measures — that will be voted on this year and will have a profound impact on young people's lives. Find out more about these races and view your complete ballot by checking out Rock the Vote's election resources.
This amendment would change the Illinois state constitution to eliminate the requirement that Illinois tax income at a single rate, allowing instead for higher rates for higher incomes and lower rates for people with low and moderate incomes. Taxes will be increased on those who make more than $250,000 per year. This amendment will raise more than $3 billion a year for state and local government, schools, and human services.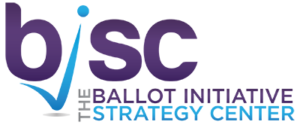 This information brought to you in partnership with the Ballot Initiative Strategy Center.