Below you can find information on an amendment on the Louisiana ballot this year.
Additionally, there are many other races that will be voted on this year and will have a profound impact on young people's lives. Find out more about these races and view your complete ballot by checking out Rock the Vote's election resources.
Amendment 1 would ban abortion in the Louisiana state constiution. This amendment would pave the way to ban abortion in Louisiana, with no exceptions, including rape or incest.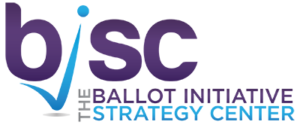 This information brought to you in partnership with the Ballot Initiative Strategy Center.