Below you can find information on a state question on the Oklahoma ballot this year.
Additionally, there are many other races that will be voted on this year and will have a profound impact on young people's lives. Find out more about these races and view your complete ballot by checking out Rock the Vote's election resources.
SQ 805 is a criminal justice reform that would end "repeat sentence penalties," or the practice of adding years to a person's prison sentence for a nonviolent offense because they had a prior nonviolent conviction. If SQ 805 passes, people who are convicted of nonviolent crimes could be sentenced up to the maximum allowable time in prison for the current crime, but would not receive additional time in prison because of their past convictions.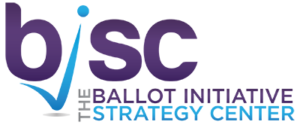 This information brought to you in partnership with the Ballot Initiative Strategy Center.