Below you can find information on a ballot measure on the Oregon ballot this year.
Additionally, there are many other races that will be voted on this year and will have a profound impact on young people's lives. Find out more about these races and view your complete ballot by checking out Rock the Vote's election resources.
Ballot measure 107 will amend the state constitution to allow laws and voter initiatives that require the disclosure of political contributions and spending; limit campaign contributions and spending and require that political ads disclose who paid for them.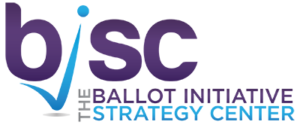 This information brought to you in partnership with the Ballot Initiative Strategy Center.