Below you can find information on an amendment on the Utah ballot this year.
Additionally, there are many other races that will be voted on this year and will have a profound impact on young people's lives. Find out more about these races and view your complete ballot by checking out Rock the Vote's election resources.
Amendment C is a constitutional amendment that would remove a provision in the Utah state constitution that still allows slavery as punishment for the conviction of a crime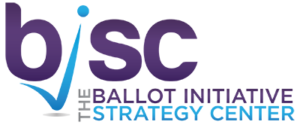 This information brought to you in partnership with the Ballot Initiative Strategy Center.